Reviews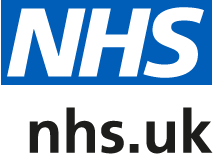 updated at 12:27am on 16/09/2019
by E P Watson gave Greenside Group Practice a rating of 5 stars
Excellent service
I have always found in my over six years of being a patient that the doctors, nurses and staff are first rate. Thoughtful, considerate and helpful.
I recommend this practise wholeheartedly.
Visited in September 2018, Posted on 02 November 2018
by Kris gave Greenside Group Practice a rating of 5 stars
Great lead doctor
My wife and I had dealt with the senior GP doctor there on a number of occasions over the last 18 months . The Dr has been extremely helpful providing us with the right guidance, diagnosis, medical treatment and swift follow up appointments. Apart from that he has been very pleasant to deal with.
Visited in April 2018, Posted on 30 April 2018